MARK & LONA OPENS A NEW FLAGSHIP STORE IN AOYAMA
MARK & LONA OPENS A NEW FLAGSHIP STORE IN AOYAMA
Open on April 22nd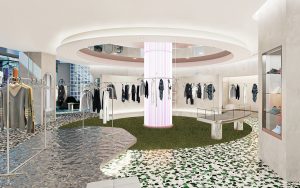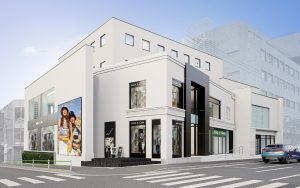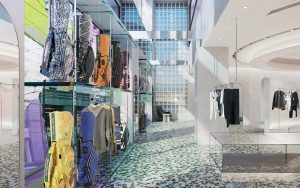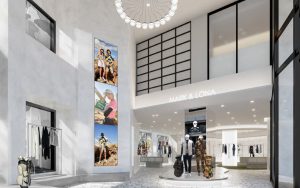 Stylist Coordination Reservation Service
Professionals from various fields offer the best clothing and items for the golf scene.
One-on-one coordination proposals are now available exclusively at the Aoyama store, using an online reservation system that allows customers to make reservations in advance.
For repeat customers, we will help you to understand your size and preferences based on your past purchases, For first-time customers, we will carefully counsel and suggest the perfect coordination to achieve an individualized look.
Point Up Campaign Held
MARK & LONA's exclusive 1.5x points campaign (up to 15%) exclusively at the Aoyama store.
We look forward to seeing you at this opportunity.

Brand original novelty gift
To celebrate the opening of the Aoyama store, customers who spend 50,000 yen or more including tax will receive a towel with an original MARK & LONA design, and customers who spend 100,000 yen or more including tax will receive a thermo bottle.
Novelties will end as soon as they are gone.

Located in trendy Aoyama.
The brand's first street-front store, facing Kotto Dori Avenue lined with apparel flagship stores and select stores, is the largest of its kind in Japan, with a total floor space of 220 square meters.
Once you step into the store, you will be in a unique and luxurious space, just as the slogan "Freedom in Golf" suggests, The store will be a base for discovering new lifestyles in an ever diversifying sports scene.

The glass facade covering the sides of the store is decorated with the brand's iconic camouflage pattern and features visuals for each season. The store will be equipped with digital tools that project the brand's campaigns, movies, and other information about MARK & LONA and its collections to the world through images.

The retail space, with its carefully designed interior, will feature a luxurious new collection and numerous limited edition items that fully express the identity of MARK & LONA. At its core, MARK & LONA represents a new style in golf apparel by applying an innovative essence to craftsmanship with design and functionality.

The store's interior features a neutral color palette and an iconic tower with sophisticated moldings in the center. Glass-wood display cases and upscale racks with LED backlit lighting highlight the sophisticated details of MARK & LONA apparel and golf accessories. Selected design elements include contemporary décor and furniture, creating a stylish space for relaxing and enjoying a sense of modern luxury. Particularly noteworthy are the new VIP lounges where guests can purchase and enjoy original coffee and macaroons from the French patisserie Pierre Hermé Paris.
---